Our team of dentists at Canyon Dental Centre are committed to the oral health of the North Vancouver community.
Meet our Dentists
Our dentists here at Canyon Dental Centre in North Vancouver are dedicated
in giving patients the smile they have always dreamed of.
Schedule an appointment with our dentists today!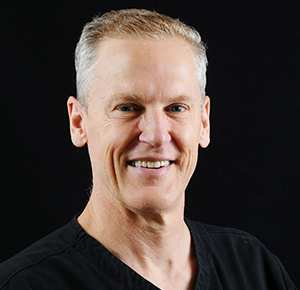 Dr. Glenn A. van As
BSc, DMD
Read Bio
Dr. Glenn A. van As graduated from the University of British Columbia (D.M.D.) in 1987. He is in full time private general practice and acted as a part-time assistant clinical professor in the Department of Oral Medicine at the University of British Columbia from 1989-1999. Dr. van As spent 18 years working with his father Dr. A.W.H van As in a group practice.

When his father retired, Dr. van As maintained the practice and has been part of the Lynn Valley community for 27 years providing families with smiles since 1987.

Dr. van As has been placing implants since 2009 and restoring them for 20 years. In 2013 Glenn completed his master of implant training year-long program in Los Angeles with Dr. Sascha Jovanovic at the prestigious gIDE implant facility (Global Institute of Dental Education) receiving diplomas from gIDE as well as UCLA and their department of continuing dental education. In completing this intensive course.

He is an active member of International Congress of Oral Implantology ( ICOI) and a past member of the Renaissance Implant Study Club here in Vancouver and has experience both placing and restoring multiple implant platforms including HiOssen, Ankylos, Nobel, and Astra. He has written articles on the role of lasers with dental implants and was one of the first clinicians to begin placing HiOssen Implants in Canada.
Dr. van As is also on the faculty for the BITES Institute. The BITES Institute educates dentists on how to place and restore dental implants in their practice.

Since 1997, Glenn has worked exclusively with the Dental Operating Microscope (D.O.M.). for all of his clinical dentistry. He has travelled throughout North America and Internationally, lecturing and publishing about the benefits and challenges of incorporating microscopes into daily dental practice. Glenn at present is an active founding member and a Past President of the Academy of Microscope Enhanced Dentistry group (A.M.E.D.) (www.microscopedentistry.com ). He has released three DVDs on microscope positioning and how to incorporate the microscope into daily practice.

Dr. van As is also an active member of the Academy of Laser Dentistry and he holds a mastership in lasers from the ALD. Glenn has given over 600 lectures and hands-on workshops throughout Canada, USA, Europe, Asia, South America, India, Australia, and Japan on lasers, microscopes, aesthetic dentistry and dental implants and published over 50 articles. He acts as the Clinical Director for AMD Dental lasers and serves as a clinical advisor for Zolar lasers and BIolase lasers.

Dr. van As is in full-time private practice in North Vancouver which emphasizes implant, cosmetic restorative dentistry and short-term orthodontics.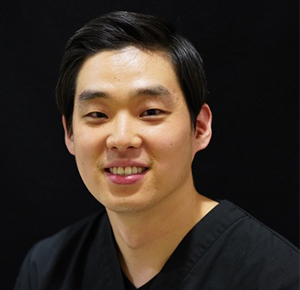 Dr. Dean Choi
BDent, BSc
Read Bio
Dr. Dean Choi has been a part of the Canyon Dental Centre family since September 2015. Dr. Choi's main focus will be general dentistry while performing dental surgeries, such as extraction of wisdom teeth.
Dr. Choi attended the University of British Columbia for his B.Sc. double major in Biology and Psychology and later pursued his dental degree from the University of Sydney.
He returned to Vancouver where he was raised since the age of 9. He went to Champlain Heights Elementary and Sir Winston Churchill Secondary. Soon after dental school, he worked in Sydney, Australia for 3 years where he gained invaluable experience working with a dental team that focused on oral surgery, cosmetic, and complex restorative dentistry. 
Outside of work, Dr. Choi leads a very active lifestyle. He enjoys having a round of golf, swimming, and travelling with his lovely wife.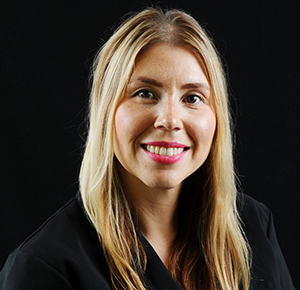 Dr. Shelley Halchuk
DMD, BSc
Read Bio
Dr. Halchuk graduated from University of Manitoba Faculty of Dentistry with a Doctorate of Dental Medicine and Bachelor of Science in Dentistry 2014. She was born and raised in Winnipeg, Manitoba. Dr. Halchuk focused on Early Childhood Tooth Decay in First Nations children during her years at University of Manitoba which holds a special place in her heart. She feels fortunate to have spent a majority of her life in Manitoba but is very happy to be in British Columbia starting a new chapter. 
She loves nature and adventure, so selecting beautiful British Columbia wasn't a hard decision. Dr. Halchuk has a warm, caring and gentle personality, which puts children and anxious patients at ease. She is personable, takes a genuine interest in every patient, and is always ready to go the extra mile. She provides full-service family dentistry for patients of all ages with a patient centred approach. She understands the importance of open communication.
Dr. Halchuk loves all aspects of dentistry, particularly aesthetics. She is passionate about her work and her patients, valuing communication in order to help patients make informed decisions about their health. 
Dr. Halchuk believes that the mouth is where our health begins and that is why it is so important to visit the dentist regularly. When Dr. Halchuk has free time she loves to travel. Aside from dentistry, she enjoys fitness and loves to ski, cycle, run, hike and find adventure anywhere she is.