The Canyon Dental Centre Team are here to help keep you and your smile healthy. 
Dedicated to making you smile!
Meet the people who make Canyon Dental Centre a great place to be. We're always accepting new patients, so contact us to schedule an appointment today!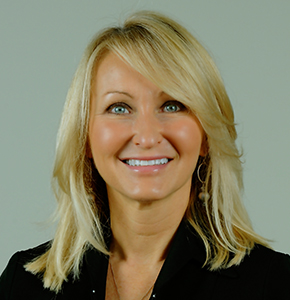 Lee-Ann van As 
Medical Aesthetician
Read Bio
Lee-Ann is a certified Medical Aesthetician and Skin Care Professional specializing in minimally invasive facial aesthetics, laser procedures and corrective medical skin care therapies.
Lee-Ann's love for skin care lies in helping people to feel great, educating them about their skin and giving them the best experience possible. She is a member of the American Society for Laser Medicine and Surgery, has received advanced training in Laser Physics, Laser Safety, Cosmetic Chemistry, Skin Structure and Function, Laser Hair Removal, Microdermabrasion, Chemical Peels and has worked with some of the top medical grade skincare product lines and cosmecueticals.
Her laser training and clinical experience includes the use of Sciton and Cutera's medical lasers utilizing IPL technology, fractional laser resurfacing, ND Yag, erbium & diode lasers, skin tightening technology using Infrared light energy & laser genesis.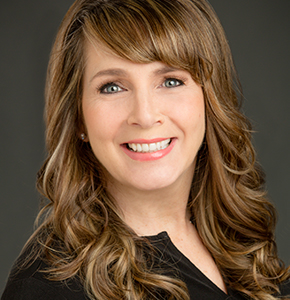 Karen
Office Manager
Read Bio
Karen,  a long time resident on the North Shore graduated from the Certified Dental Assisting program at Vancouver Vocational Institute in 1984.  She spent her career working in private practice in North and West Vancouver. 

She completed the Prosthodontic Module in 1998, the Orthodontic Module in 2003 and has taken the Invisalign Certification course in 2008.  She is in the process of obtaining her BC Instructor's Diploma from Vancouver Community College.

Karen has been involved with Certified Dental Assistant Examination Board at the College of Dental Surgeons from 1991-2004. She served in a variety of roles over the 13 years, including Session Facilitator, Clinical Examiner, and Dental Clinic Coordinator.

In her spare time, Karen loves organizing events and dinner parties and spending time with her amazing family, friends and two special dogs.

Karen is very excited to be part of an amazing dental team that is dedicated to dentistry and ultimate patient care.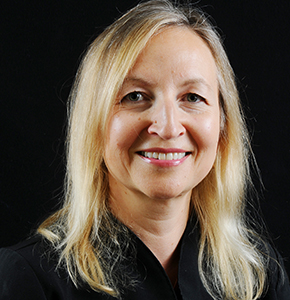 Mira
Dental Hygienist
Read Bio
Mira considers the comfort and health of her patients, both young and old, as her first priority while focusing on preventative dental therapy in order to provide the highest level of personalized care.
 
She is a Registered Dental Hygienist with over 28 years of experience and has worked at Canyon Dental Centre for over 14 years.

She has obtained her diploma in dental hygiene from Krakow Medical University in 1987 and in 1992 graduated with Honours from the University of Manitoba where she also obtained an Orthodontic module. 

Recently Mira has been seen in the North Shore News and Outlook Dental Hygiene magazine volunteering for the annual National Dental Hygienists Week, teaching local children at school and the North Vancouver District Public Library about oral health.  She has also volunteered as a ski instructor for the Disabled Skiers Association of BC.

In her spare time, Mira loves to travel and Salsa dance.  She has travelled to more than 25 countries and lived in 4. She speaks fluent English and Polish and has practiced German, Slovak, French, Spanish and Russian.  In her travels, she has ascended many high altitude alpine Summits including several in the Canadian Rockies and the second highest peak in southern California, San Jacinto peak.

Mira's next challenge will be to ascend Mount Kilimanjaro to help support Alzheimer's patients.
---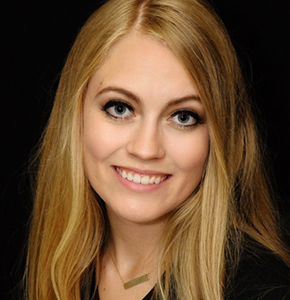 Morgan
Dental Hygienist
Read Bio
Morgan is a Registered Dental Hygienist, originally from Utah where she started her career in the dental field as a dental assistant before deciding to pursue Dental Hygiene.
She has lived in Vancouver for the last two and a half years and graduated from Vancouver College of Dental Hygiene in 2015 and most recently completed a degree in Health Sciences.
She enjoys working at Canyon Dental and loves getting to know her patients while educating them on how to improve their oral health. She likes long walks on the seawall and has never met a snow cone she didn't like.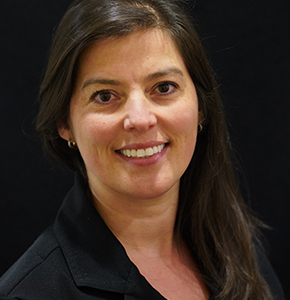 Jessica
Dental Assistant/Treatment Coordinator
Read Bio
Jessica has worked with Dr. Glenn van As since 2000 after graduating as a Certified Dental Assistant from Vancouver Community College. She is compassionate, caring and is committed to improving the health and wellness of our patients. Jessica lives on the North Shore and when not at work she loves spending time with her husband and three children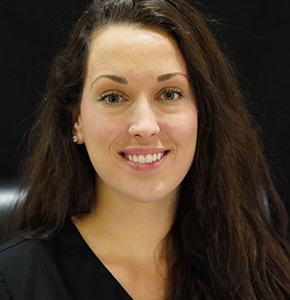 Samantha
Dental Assistant
Read Bio
Samantha's career path in dentistry has just begun although she has always had a strong desire to help those in need. Sam's passion started in policing but she found herself seeking for change.
She thought that due to her affection towards all animals, veterinary would be her calling. After a few years of working side by side with wounded animals, she felt it became too emotional for her which lead her into dentistry as a dental assistant.
Learning and growing with Canyon Dental has been something she was seeking. Samantha outside of work is a small town girl from Ontario. If you cannot find her training as a bodybuilder in the gym, she will be travelling on her motorcycle camping from one mountain to another.
---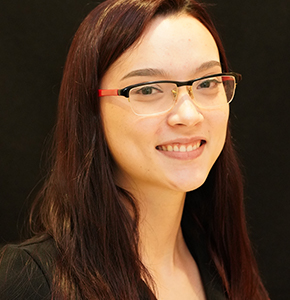 Bryanne
Administrator
Read Bio
Bryanne obtained her certificate as a Dental Receptionist in 2016 from BCIT. She is a passionate and patient advocate who helps our patients feel relaxed and heard through their questions, and answers them in a professional and kind manner. Aside from work, Bryanne loves spending time with family, her three dogs, and friends.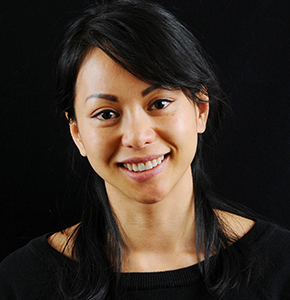 Shelly
Dental Hygienist
Read Bio
Shelly is our newest staff member to join the Canyon dental team.  She just recently came back part time from a 2 years maternity leave. She did her training for dental hygiene in Ontario at CADH in 2009. Since then, she's been working in the profession for 6 years now. Having recently moved to the Northshore, she is still discovering the area with her new little family one hike at a time. Aside from work life and family life, she enjoys a good game of tennis, sewing, and design.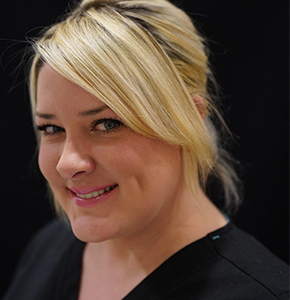 Angela
Dental Assistant
Read Bio
Angela grew up in Edmonton and moved to Vancouver in 1998. Graduated in 2010 from MTI as a Certified Dental Assistant and received her Orthodontic Module from UBC Dentistry in 2016.

She enjoys being part of the fantastic team at Canyon Dental since she joined in 2014, and takes pleasure in the interaction with the patients.

When Angela is not at work, she is taking in the great outdoor activities that Vancouver has to offer.
---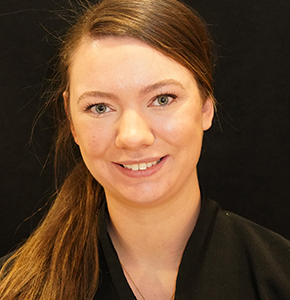 Christina
Dental Assistant
Read Bio
Christina is a recent graduate of the Certified Dental Assisting program at Vancouver Community College. Although new to Canyon Dental, Christina has had a lot of practical experience and is very excited to be working with this amazing team!

Christine is a lover of arts and in her spare time likes to draw and paint. She has lived on the North Shore all her life and spending time with her fun, close friends and loving family is her favourite thing to do.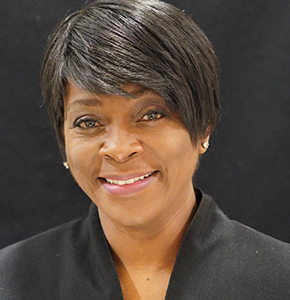 Naomi
Dental Assistant
Read Bio
Naomi graduated as a Certified Dental Assistant from CDI College and has been passionate about working with people in various ways. Naomi lives in Port Coquitlam and when not at work she loves spending time with family and reaching out to the community.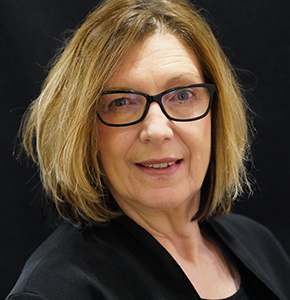 Lorraine
Administrator
Read Bio
Born on the North Shore, Lorraine raised her family here in the Lynn Valley Community where she continues to reside.

Her empathetic nature drew her to the dental profession, growing with a dental specialty practice for over 30 years.  Her compassion also led her to serve in a volunteer capacity, with Lions Gate Palliative Care and North Shore Hospice for several years.

She has a special place in her heart for all animals especially rescues, and most recently adopted two surrendered senior dogs.

Lorraine enjoys building relationships with the patients of Canyon Dental.
---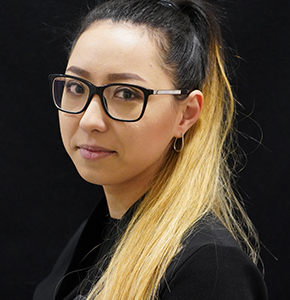 Yulia
Administrator
Read Bio
Yulia graduated from Capilano University with a major in Science. Originally from Russia, she moved to Canada to pursue new opportunities and is thrilled to join Canyon Dental.

Travelling is one of Yulia's biggest passions. She loves earning about other cultures. In the past few years, she has been lucky enough to visit Japan, South Korea, Turkey, Israel, China, Las Vegas, Los Angeles, and some other cities in the USA. Yulia has plans to explore New York and various cities in Europe.

She channels her inner appreciation for nature by going hiking and camping whenever she can. Vancouver is her new home, and Yulia looks forward to all the outdoor activities it has to offer. When not outside, she loves reading, crafting and painting.