Digital x-rays are used at Canyon Dental Centre to get an image and record of your overall oral health.
---
Digital Dental X-Rays
X-rays are an essential component of dental diagnosis and treatment.
Some conditions might go undetected if not for the utilization of dental x-rays. Current equipment and techniques provide effective diagnostics at low levels of radiation exposure.
Digital Radiography is a form of x-ray imaging in which digital x-ray sensors are used instead of traditional photographic film. Capturing and saving digital x-rays offers the dentist instant image of your overall smile.
We will save them electronically as part of your confidential records. Our system allows us to retrieve your images anywhere on our network. We are also able to share these records with specialists and insurance companies if required.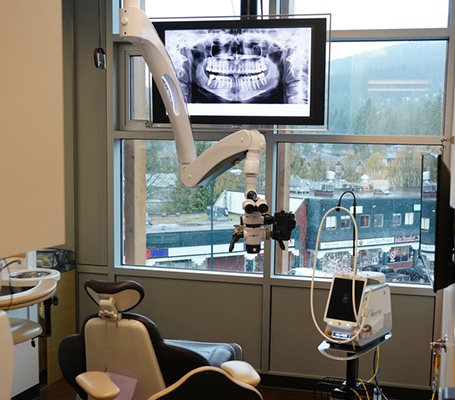 ---