Dr. Malek is passionate about providing comfortable dental treatment and she believes that communication and connecting with her patients play a key role in helping to alleviate any fear of dentistry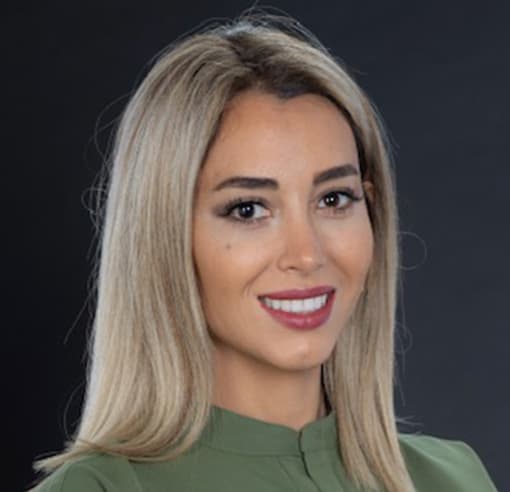 Dr. Mojde Malek
General Dentist
DDS
Meet Dr. Malek
Dr. Mojde Malek graduated as a Doctor of Dental Surgery in 2013 in Iran. Following graduation, she worked as a general dentist for four years in both public and private dental clinics in Iran. Dr. Malek then moved to Canada and successfully completing the National Dental Examining Board of Canada (NDEB) exam. In 2022, she obtained her Canadian license with the College of Dental Surgeons of BC and joined the Canadian Dental Association.
Dr. Malek has a strong interest in all aspect of dentistry including cosmetic, restorative, clear aligners (including Invisalign), root canal therapy, veneers, crowns and bridges.
Dr. Malek is passionate about providing comfortable dental treatment and she believes that communication and connecting with her patients play a key role in helping to alleviate any fear of dentistry. Dr. Malek continues to develop and advance her knowledge and skillset through ongoing dental education courses to ensure that her patients receive her best care.
Dr. Malek is bilingual and speaks Farsi and English. Aside from dentistry, she enjoys doing outdoor activities, skiing, playing tennis and spending time with her family.